Land Rover owners may not always need the legendary off-road capability of their SUV, but when they do explore the full go-anywhere potential of their Land Rover vehicle, it can be an incredible experience. That's why we've decided to outline five of the best off-roading adventures in New England for Land Rover owners and enthusiasts of all driving abilities. From trudging through the snow in Maine to traversing across the sand in Massachusetts, these events and locations will not only tighten the bond between Land Rover owners and their vehicles, but also prompt aspiring owners to rearrange their priorities and make a purchase.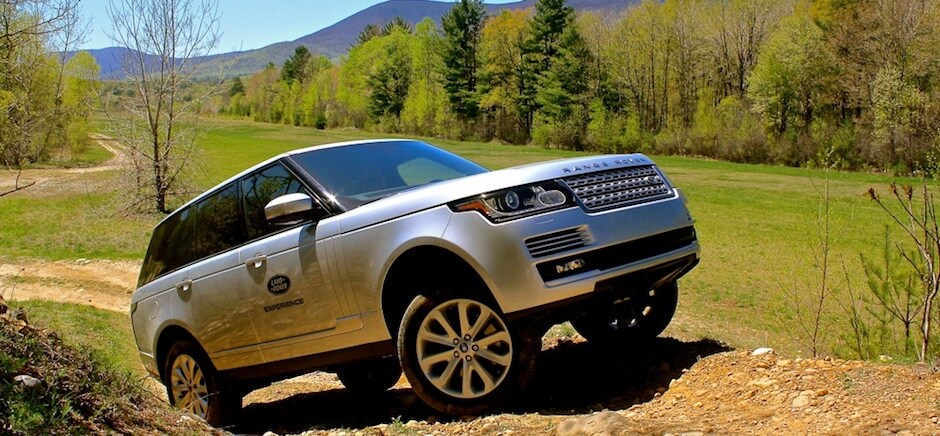 Land Rover Experience Driving School at Equinox Resort
 
Manchester Village, VT | Year-round
Before heading off the beaten path, it's a wise idea to learn some of the basics from off-roading experts. The
Land Rover Experience Driving School
at Equinox Resort offers that instruction with its customized lessons, which can also be tailored to avid or intermediate off-roaders. Students learn to navigate ascents, descents, rocky terrain and side tilts on an 80-acre course in a current-model-year Land Rover vehicle, whether it is a LR4, LR2,
Range Rover Sport
or Range Rover. Open year-round, the Equinox Resort boasts the only Land Rover Experience Driving School that teaches winter off-roading, and advanced drivers can explore a wider range of trails that extend into Vermont's picturesque Green Mountains.  
Cape Cod National Seashore Beach Driving 
Provincetown and Truro, MA | Mid-April to Mid-November
Switching modes from snow to sand, the Cape Cod National Seashore features engaging off-road trails along sand dunes and the ocean that are accessible with either an annual permit or a seven-day permit for temporary visitors. The land's off-road corridor extends from Race Point Lighthouse in Provincetown to Head of the Meadow Beach in Truro, opening up plenty of spectacular ocean views from the comfort of your Land Rover. To acquire a permit on a first-come first-serve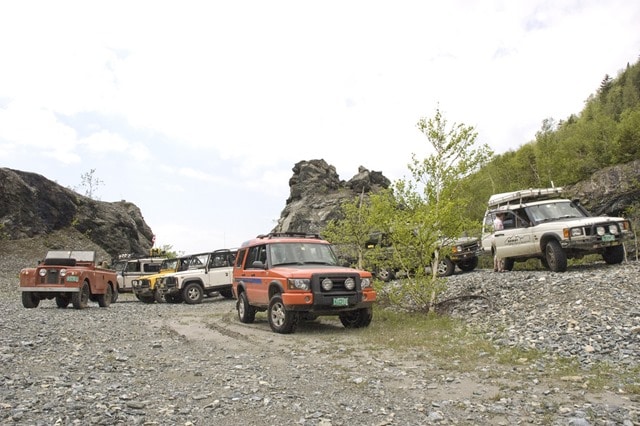 Land Rover Muddy Chef Challenge
 Lakeville, CT | Midsummer
 Held at Lime Rock Park in northwest Connecticut, the enthusiast-organized
Land Rover Muddy Chef  Challenge
   combines passion for rugged capability with a love of cooking and camping. In addition to  participating in off-road challenges that are guided by instructors, entrants must also cook with equipment  and ingredients that fit into their Land Rover for the hotly contested food portion of the otherwise-casual  weekend competition. While there are registration and camping fees for the Muddy Chef Challenge,  participants receive plenty of swag, and all profits from the event are donated to charity.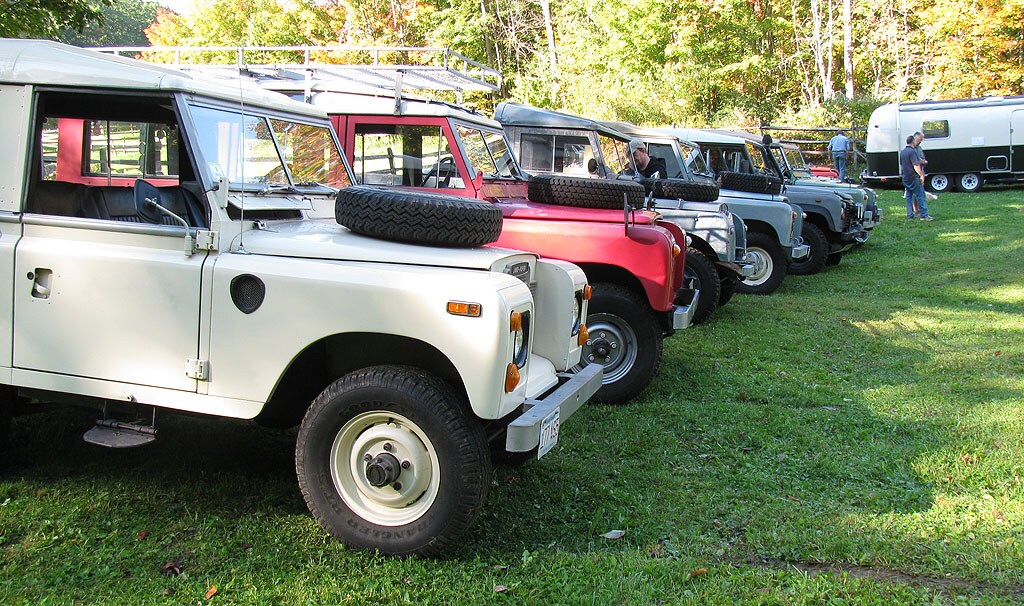 Petersham, MA | September
Scheduled each year in late September on the weekend after the British Invasion car show in Stowe, Vermont, the
Metal Dash Weekend
is hosted by Land Rover fan Don Flye at his farm in the North Quabbin Woods region of Massachusetts. Open to all Land Rover owners and enthusiasts with free camping on-site, the popular event includes Land Rover part swaps, vehicle displays, technical sessions, a driving course and various off-road adventures. A small donation is suggested to cover Flye's costs for the fun-filled weekend. 
Maine Winter Romp
Benton, ME | February
Billed as the largest winter gathering of Land Rover's in the Northeast, the
Maine Winter Romp
takes place over Presidents Day weekend with a handful of non-competitive off-roading sessions in and around the town of Benton. The event is free for Land Rover drivers of all abilities, and participants meet at the home of organizer Bruce Fowler before hitting the trails. For socializing and storytelling after those off-road excursions, there are a number of meet-ups at local restaurants and pubs during the Maine Winter Romp. 
While you'd be surprised by how well a stock Land Rover vehicle can tackle off-road trails, most of these events or locations have set requirements or guidelines for certain off-roading equipment. Visit the website above to see what you'll need, and then contact the
Land Rover Peabody parts center
to ensure that your Land Rover is ready for one of the best off-roading adventures in New England!