Appearance Protection Packages
Land Rover Peabody has a variety of Protection packages to best suit your driving habits and automotive needs. When you purchase a new 2016 Land Rover or Range Rover, our finance team will see to it that you are offered these 3 packages to protect your investment.
1. The Ultimate Package
Lojack Theft Recovery System
5 Year Tire & Wheel Protection
7 Year Reinstall Paint and Interior

3. Basic Protection
Autobahnd Protection
3 Year Reinstall Paint and Interior

Inquire within for pricing structures and additional package information
---
Tire & Wheel Road Hazard
Replaces or repairs tires and wheels damaged due to driving hazards for up to 5 years.      
R.O.A.D. InTire Tire & Wheel Coverage Tire & Wheel Guarantee
The  R.O.A.D. InTire program is a comprehensive tire and wheel repair and  replacement guarantee. Coverage is not pro-rated, it is less expensive than traditional road hazard coverage - and there are no limits to the number of claims a customer can make on their tires. All replacement tires purchased are covered for the term of the contract. In addition, customers can have repairs and replacements completed at the location of their choice.      
Benefits:            
    5 Year Repair or Replacement Road Hazard Guarantee (Motorcycles, Passenger cars, trucks  up to 1 ton) and 7 Year Repair or Replacement Road Hazard Guarantee (Motor homes/Travel trailers)            
    3 year option for our lease customers.            
    One toll-free call does it all for free 24/7/365 "sign-and-go" dispatch  service. · 100% reimbursement for tires, wheels, customary labor  charges, valve stems, mount and balance, sales tax.            
    On-the-spot assistance for tire related emergency.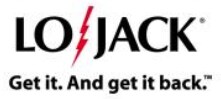 LoJack Recovery System      
Vehicle transmitter enables police to recover your stolen vehicle.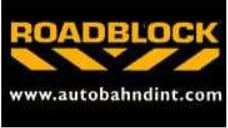 3M Autobahn Protection
Custom fitted 3M film applied to vehicle surface areas susceptible to damage from road debris.

ResistAll
Paint Sealant
    Weather-induced fading and loss of gloss
    Acid rain & tree sap
    Permanent hard water etching and industrial fallout

Fabric Sealant
    Seals out water and oil-based stains
    Extends the life of fabric and carpet
    Makes fabric clean-up easy
Vinyl/Leather Sealant
    Fights hard to remove stains
    Protects against aging
    Retains natural softness