The Land Rover brand has been making a name for itself for decades now. Few automotive brands can match Land Rover SUVs in terms of their ruggedness and durability. At Land Rover Peabody, we are incredibly proud to be associated with this legacy. Our inventory of new Land Rover models has something to please just about every driver, and it's always growing. One of the models we're most excited about at the moment is the 2020 Land Rover Defender.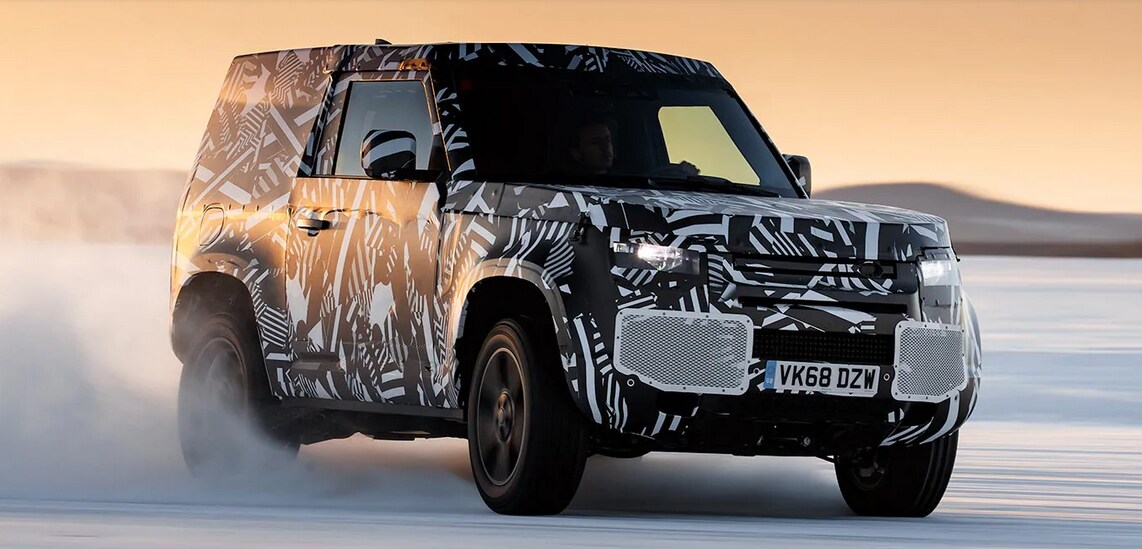 2020 Land Rover Defender Details
The 2020 Land Rover Defender is the newest generation of an already-storied vehicle. For more than 60 years, this Land Rover SUV wowed drivers with its unsurpassed versatility and off-roading capabilities. Now it's back, and Land Rover engineers have taken the SUV's incredible reputation and built upon it. When designing the 2020 Land Rover Defender, engineers subjected the vehicle to some of the most extreme conditions possible-all in an effort to ensure that it's one of the toughest sport utility vehicles available on the market today. They tested the Land Rover Defender in desert heat and Arctic cold to confirm that it can perform in extreme temperatures (-40° F to 122° F, to be exact). This Land Rover SUV was also tested at altitudes of more than 10,000 feet, so you can feel confident tackling hilly terrain and even Rocky Mountain trails. Plus, the Land Rover brand is already renowned for its 4x4 and all-terrain capabilities, so we're confident that the 2020 Land Rover Defender will be able to easily tackle any road condition you throw at it, from snow and ice to gravel and mud. When you visit our Land Rover dealership, ask one of our professional sales associates for even more details about this exciting SUV.
Buying a 2020 Land Rover Defender
So come to Land Rover Peabody at 247 Newbury Street near Andover, MA. Our Land Rover dealers will be happy to answer any questions you have about the 2020 Land Rover Defender, or any of the other incredible SUVs in our inventory. If you have any questions or concerns prior to your visit, feel free to give us a call at 978-535-9200.